Humboldt Tipping Virtual conference - a successful experiment
26.02.2021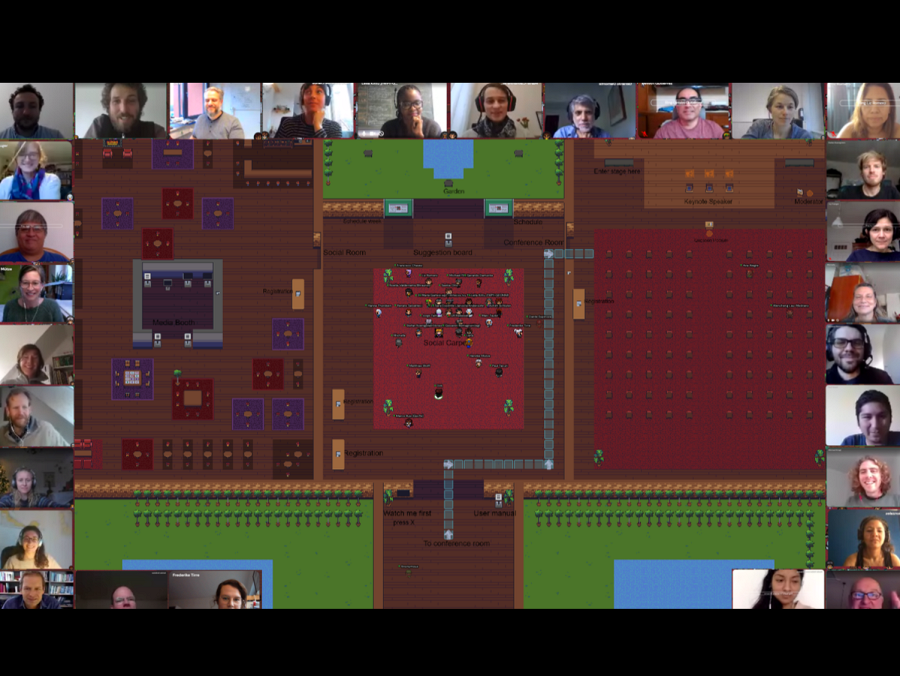 (26.02.2021) The original plan of a mid-term project meeting of Humboldt tipping in Peru has been canceled due to the pandemic. Nevertheless, the meeting had to take place in order to update everyone on the current situations, the scientific progress and the stakeholder engagement.
Gather became the chosen format to hold this virtual meeting in the style of a townhall conference with a registration point, feedback board, daily changing schedule boards, a media booth and social rooms to chat in private or in smaller groups.
The eight work packages presented themselves from Monday to Thursday, followed by question and discussion sessions. Friday, the last day of the conference, was used for recommendations from the scientific advisory board, feedback from the DLR project management agency and as an open discussion round on the topic of stakeholder dialogue.
Although the preparation for a virtual format with a "real conference feel" was a challenge in itself, everything turned out well organized and smoothly running after some start-up difficulties on the first day to find one's way around in the virtual conference world.
The virtual meeting with around 50 attendees every day during the week of 15th to 19th February 2021 was a success for the project and appreciated by the majority of German and Peruvian partners. Gather therefore will be used for upcoming meetings and workshops to ensure a continuously productive and collaborative third year of the project.
Thank you to all the speakers, listeners, question-askers and organizers for making this conference a fruitful and enjoyable event.
Text copied from https://humboldt-tipping.org/de/aktuelles (26.02.2021)