Lotta Kluger: "I always seek dialogue with fishermen"
07.01.2021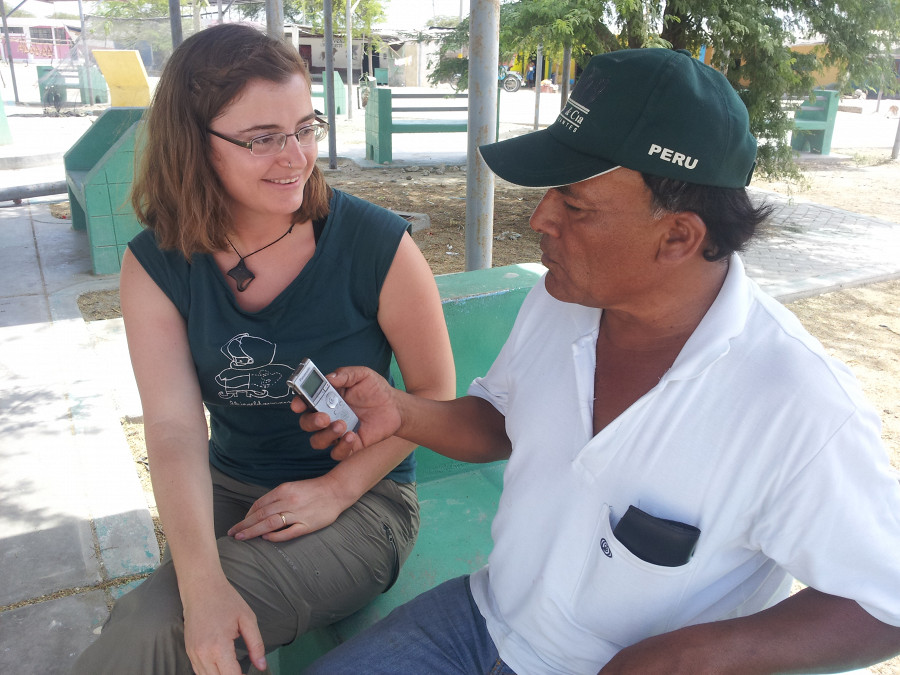 Since January, the marine ecologist has been leading the Marine Food Security team.
How can we avoid overexploiting living marine resources while securing the livelihoods of people who depend on this food source? Lotta Kluger addresses this central question in her research. Before moving to Kiel, she worked at the Leibniz Centre for Tropical Marine Research (ZMT) Bremen and the artec Sustainability Research Center, conducting field research in Brazil, Colombia, Peru and Panama, among other countries. For example, she studied the importance of mangrove forests for small-scale fisheries as well as the ecological and social consequences of scallop aquaculture.
She is currently working on projects in Peru, Ecuador, Indonesia, Ghana, and Mexico. Her research, always guided by empirical-practical questions, combines methods from the social and natural sciences. Direct exchange with fishing communities is central to this. At the Center for Ocean and Society, she will increasingly focus on food security from the sea in the future. From a social-ecological perspective, she will be investigating how people are coping with ongoing climate change and its effects on marine ecosystems. Climate change is making seafood production more difficult and society must respond.