Science translated into music
11.09.2023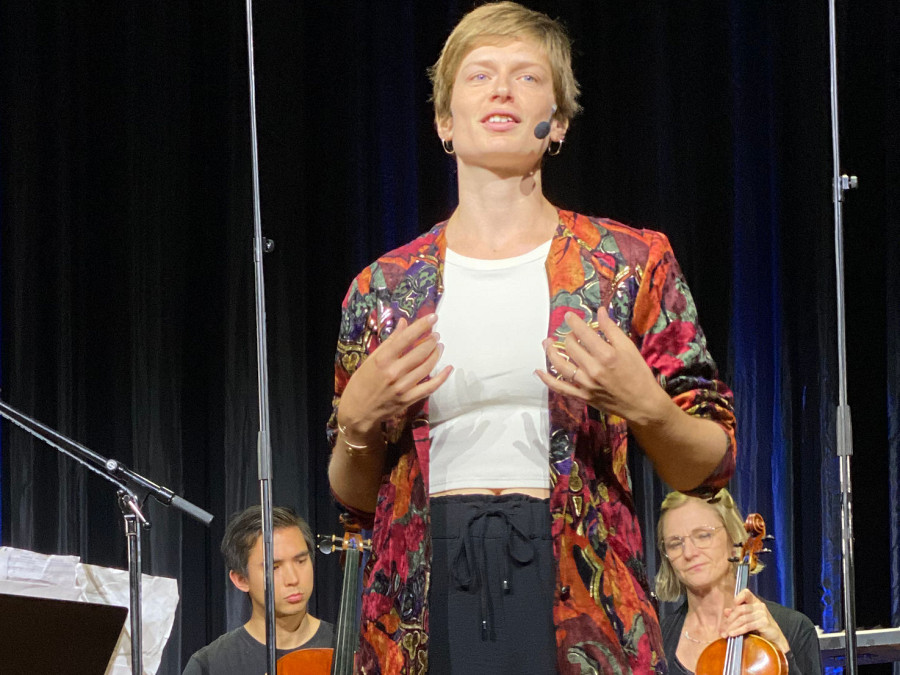 At the Baltic Sea Festival Science Lab (in Stockholm), young researchers were able to translate their findings into audio experiences together with composers. The works are now online. Christina Lin, former master student at CeOS, was one of the participants.
A creative reimagining of the themes of "Baltic Sea and Sustainability" took place in Stockholm from August 25-26, 2023, where research and classical music met.
In three performances "Sense of Place", "Emergence" and "One Health" nine young researchers and nine young composers could present their work. Christina Lin completed her master's thesis on justice and nature-based coastal protection in collaboration with CeOS and Prof. Silja Klepp . She spent a year intensively studying the situation in the communities of Stein and Wendtorf.
The participating researchers and composers shared their thoughts and ideas in advance in creative workshops. The results were impressive, including the soundtrack of the Baltic Sea, the sound of the Great Hornbill or the water shortage on Öland.
The contributions were recorded: https://www.berwaldhallen.se/en/play/experience-research-on-sustainability-set-to-music/