Premiere Screening of the 360° short film "CoastScapes" during Kiel Week 2022
16.06.2022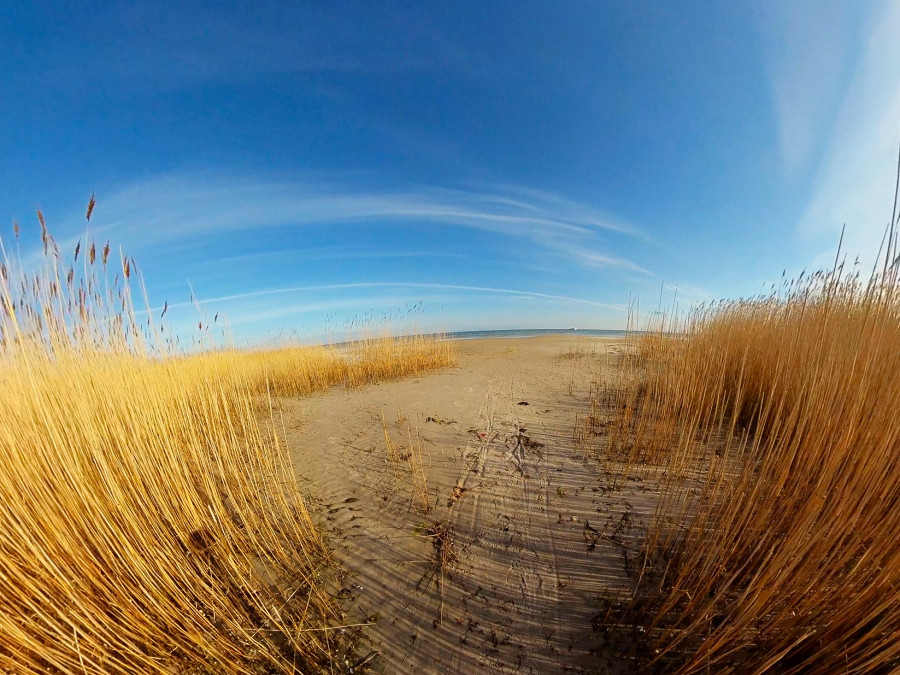 Coastal vegetation is a valuable habitat for numerous species and fulfills an important function as natural coastal protection. In the short film CoastScapes, scientists* from the Center for Ocean and Society at Kiel University (CAU) take a look at various coastal zones ranging from marram in the dune to washed-up sea grass on the beach and brackish water reeds - a nursery for young fish. In the future, preserving such natural coastal zones will be as important for Baltic fisheries as it is for maintaining biodiversity. How exactly they develop and change is the subject of research.
A film by Dr. Svenja Karstens and Dr. Felix Gross, Center for Ocean and Society (CeOS), Kiel University (CAU) / Kiel Marine Science (KMS) Research Center.
This 30-minute program block will also feature the films 'Cold Water Corals' and 'Seagrass Meadows' in the Ocean.Dome.
More information about the program in the Ocean.Dome:
https://www.uni-kiel.de/de/forschung/forschungsschwerpunkte/detailansicht/news/oss-kiwo-2022
Saturday, 06/18/2022 14:30 - 15:00 hrs
Sunday, 19.06.2022 15:30 - 16:00 hrs
Wednesday, 22.06.2022 17:00 - 17:30 hrs
Friday, 24.06.2022 16:00 - 16:30 hrs
Saturday, 25.06.2022 15:30 - 16:00 hrs
Sunday, 26.06.2022 14:30 - 15:00 hrs