2nd International Ocean Health Symposium
29.08.2022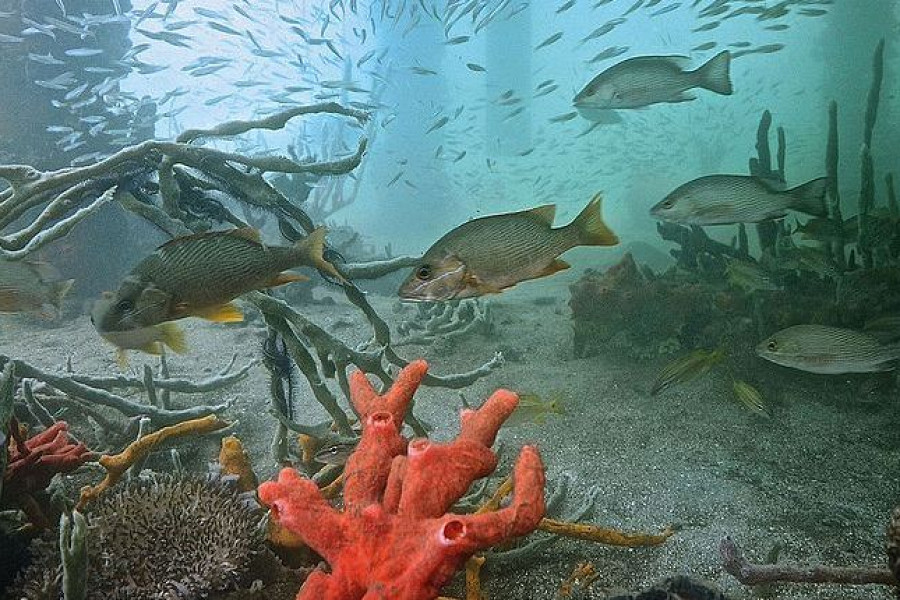 © Thorsten Reusch/GEOMAR
From August 29 - 30 2022, Kiel Marine Science (KMS) at Kiel University and GEOMAR Helmholtz Centre for Ocean Research Kiel, supported by the Center for Ocean and Society (CeOS) at KMS, the CRC 1182 on Metaorganisms and the Topic 6: Marine Life of the Helmholtz research programme "Changing Earth", host the 2nd International Ocean Health Symposium.
The programme includes keynotes, plenary sessions with panel discussions, and an evening poster session. Participants will meet early career scientists and established researchers from a broad range of disciplines to exchange views on ocean disease, ocean extremes, ocean health, and related governance options to articulate a One Ocean Health perspective and its connection to the United Nations Decade of Ocean Science for Sustainable Development.
Guiding questions
Are marine diseases increasing through global change?

Are fundamentally novel diseases emerging?

How can we conceptualize the dual nature of marine disease as trigger of mass mortality versus essential ecosystem regulator?

What are the links between ecosystem integrity, marine disease, and human health?

How can we best manage the societal and economic implications of marine diseases, epidemic risks, and microbial interventions under uncertainty?
For further information and registration please visit:
https://www.uni-kiel.de/de/forschung/forschungsschwerpunkte/detailansicht/news/2nd-international-ocean-health-symposium