CeOS- seminar series
09.05.2022
Center for Ocean and Society Neufeldtstraße 10 24118 Kiel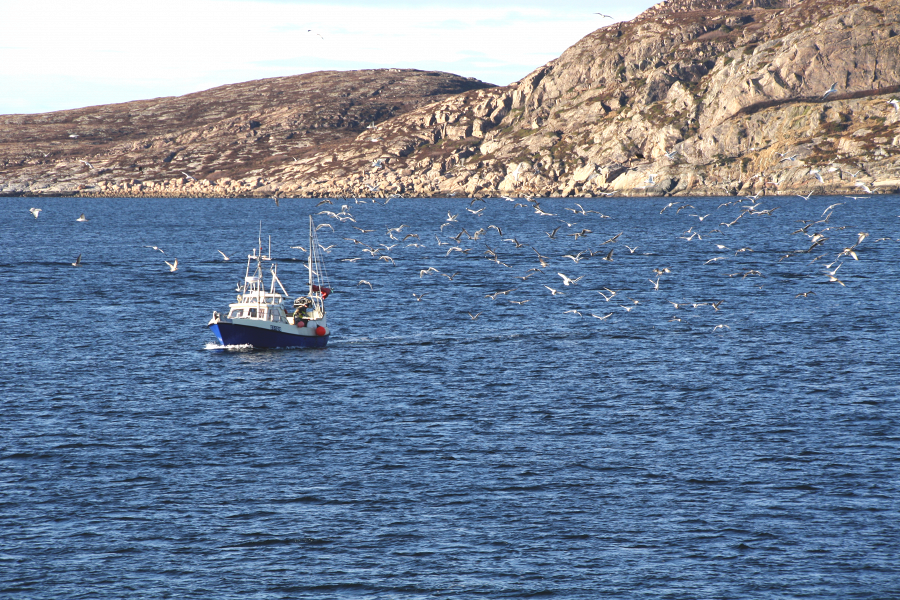 Fisher in Norwegian Fjord. Copyright: S. Kipar
Dr. Sophia Kochalski is a postdoctoral researcher at the University of Santiago de Compostela, Spain, studying social transformations of marine fisheries (https://equalsea.eu/ongoing-projects/socialshift-2/). After completing her PhD at the University of Liverpool, UK, on sustainability and conflict in small-scale fisheries, she researched public perceptions and salmon conservation in Europe at the Leibniz Institute of Freshwater Ecology and Inland Fisheries (IGB) in Berlin before working as a fisheries consultant for the German agency for development cooperation (GIZ). Her goal is innovative, applied research that supports the sustainable and equitable use of natural resources, typically combining quantitative and qualitative methods to best understand social processes. Career highlights include six weeks off the coast of Greenland assessing demersal fish stocks and in-depth interviews with small-scale fisherfolk in Europe and South America.
Google Scholar: https://scholar.google.com/citations?user=s1uPlgkAAAAJ&hl=de&oi=ao
Twitter: https://twitter.com/sophiakochalski
Title of the talk: "Multidisciplinary perspectives on social change in global fisheries and aquaculture"
Abstract: Change is omnipresent in fisheries and aquaculture. In this presentation I will discuss what we mean by social change and social transformation in fisheries and aquaculture and address key questions such as: are processes of change unidirectional or cyclical? When is a change process desirable? Who can be agents of change? What are the mechanisms of change? How can we look at environmental and social changes in an integrated way? Guided by these key questions, I will present empirical results from three ongoing research projects that aim to bridge the gap between in-depth one-case studies and large-N snapshot studies. The projects look at fishers' professional biographies in the Baltic Sea, the reform proposals for the external dimension of EU fisheries policy, and interactions and conflicts in a high-sea fishery. Based on this, I would like to discuss with the CeOS multidisciplinary research group how change and transformation is understood in their disciplines and how we as researchers can contribute to bring about desirable social and ecological changes in the coastal and marine realm.
Join the online seminar here at 10:00 AM ETZ:
https://uni-kiel.zoom.us/j/67020099179?pwd=bE0xZXdpWUNxdXpSZnBnOXFQWVpyQT09
---
Center for Ocean and Society

Neufeldtstraße 10
24118 Kiel